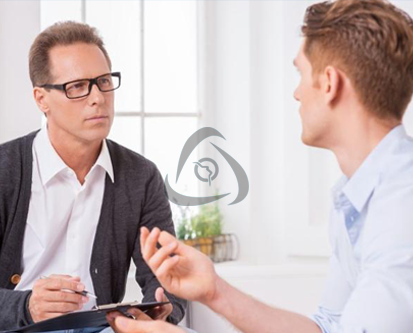 Neuro Behavioral Health Associates, L.L.C. (NBHA) was established in 2009 by Mehmood Mehdi, M.D. who is Board Certified in Psychiatry and has more than 15 years of experience in providing behavioral health services. Dr. Mehdi began his medical education in 1991 at Dow Medical College and was accepted into the General Psychiatry Residency in 2000 at St. Elizabeth's Hospital in Washington, D.C. He continued his medical education by completing the Child & Adolescent Psychiatry Fellowship at Mt. Sinai School of Medicine in New York and has since provided inpatient and outpatient psychiatric services as a Staff Psychiatrist to various mental health facilities and behavioral health agencies. Dr. Mehdi currently serves as the Medical Director of inpatient services at Summit Ridge Hospital and is also Clinical Assistant Professor with Augusta University-GRU in Athens, GA.
In January 2014, Dr. Mehdi opened the doors to NBHA's private practice in Loganville, GA, providing psychiatric and behavioral health services to private patients. The staff at NBHA consists of Board Certified Psychiatrists, Nurse Practitioners, Licensed Clinical Social Workers and Licensed Professional Counselors with years of experience providing behavioral health services to children, adolescent and adult patients.
In September 2016, Dr. Muntzra K. Qadri joined NBHA as Staff Psychiatrist, to provide services in the Oconee County – Watkinsville, GA area. Dr. Qadri is an adult and adolescent Phychiatrist with more than 30 years of experience in providing psychiatric services. Dr. Qadri is a graduate of Dow Medical College. She was accepted in the psychiatry residency program at North East Ohio University College of Medicine and completed her training at St. Thomas, Akron City, Akron General and Akron Children's Hospitals in Akron, OH in 1984. In 2014, Dr. Qadri retired from her private practice in Ohio and continues to work as a consultant Psychiatrist in Ohio, educating other behavioral health professionals on psychotropic medications.
NBHA utilizes an integrative approach to care while focusing on the overall wellbeing of the patient.
TREATMENTS
NBHA offers treatment for various mental health conditions, including:
Attention Deficit Hyperactivity Disorder
Attention Deficit Disorder
Adjustment Disorders
Anger Issues
Anxiety Disorders

Generalized Anxiety Disorder
Obsessive Compulsive Disorder
Post-Traumatic Stress Disorder
Panic Disorder
Separation Anxiety Disorder
Social Anxiety Disorder
Bipolar / Mood Disorder
Depressive Disorders
Major Depressive Disorder
Post-Partum Depression
Seasonal Affective Disorder
Situational Depression
Disruptive Disorders
Conduct Disorder
Oppositional Defiant Disorder
Eating Disorders (Watkinsville)